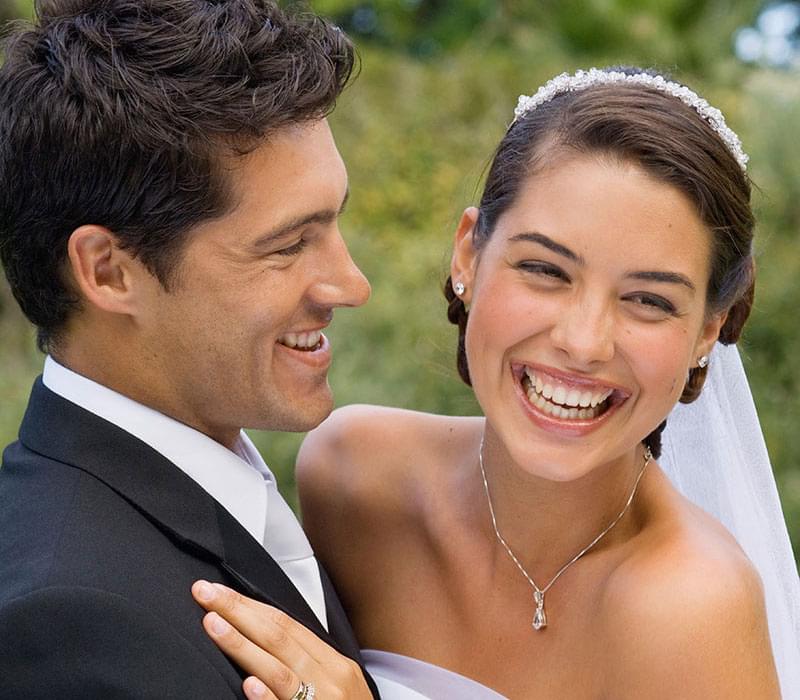 The highlight of any wedding reception is the first dance of the newly married couple. It's a beautiful tradition that symbolizes the start of the bride and groom's new life together. The tradition of a "first dance" dates back to possibly the 17th century. It was originally a tradition at formal balls that were hosted by wealthy families. It was custom for the guests of honor, or the hosts, to have the first dance of the evening. Once the first dance had been completed, the rest of the guests were welcome to hit the dance floor! What used to be social etiquette is now a cherished wedding tradition.
A Dance To Suit Your Style
Our instructors love to help newlyweds make that first dance a memorable experience! We can help you learn a classic ballroom dance, or something more lively and contemporary. Bring the music you've chosen for your special dance, and we'll make sure that first dance is a beautiful life long memory for you, and your guests.
Wedding Choreography For The Entire Wedding Party
Our wedding dance lessons aren't just for the bride and groom! Our instructors can also help with dance lessons for the entire wedding party. A polished, coordinated dance by the wedding attendants is memorable for everyone.
We have several Wedding Dance Lesson plans to choose from. Contact us if you would like to get started learning the most special